What Is Debt Counselling
Debt counselling is a debt relief measure in South Africa
What is debt counselling? Debt counselling is a debt relief measure available in South Africa and was introduced via the National Credit Act (NCA) in 2007. Debt counselling is intended to assist over-indebted consumers struggling with debt through budget advice, negotiation with credit providers for reduced payments, and restructuring of debts.
If you have a monthly income and are committed to becoming financially free – then debt counselling can work for you.
WHAT IS OVER-INDEBTEDNESS?
You are over-indebted when you can't pay all your monthly debt installments on time and/or in full. In addition to that, you are also deemed to be over-indebted when your expenses exceed your income.
HOW DOES DEBT COUNSELLING WORK?
Once you are declared over indebted and placed under debt review, the following applies:
Firstly, from the day of application, you will be protected from legal action for 60 days – as long as you make payment according to your new lowered payment structure.
Secondly, you no longer have to deal with your creditors. When they call, simply refer them to your debt counsellor who will, from now on, deal directly with them.
Furthermore, you will be "flagged" with the credit bureaus (as being under debt review) and will no longer be able to access any new credit. This flag is removed once you have paid off.
HOW CAN DEBT COUNSELLING HELP YOU BECOME DEBT FREE?
Through debt counselling, you will have a solid plan in place to become debt free. Therefore, all you need to do is continue making monthly payments according to your new, lower payment schedule and your dream of being debt-free will become a reality.
WHO IS IN CHARGE OF DEBT COUNSELLING IN SOUTH AFRICA?
Debt counselling and registered debt counsellors are governed by the National Credit Act and is regulated by the National Credit Regulator (NCR).
WHO OFFERS DEBT COUNSELLING IN SOUTH AFRICA?
There are many companies or people that are registered as debt counsellors in terms of the National Credit Act. National Debt Advisors, however, is a one of the largest, most trusted companies with over 60 registered debt counsellors and over 300 support staff.
HOW DO YOU KNOW IF THEY ARE REGISTERED DEBT COUNSELLORS?
In terms of the NCA, debt counsellors must have completed an accredited debt counselling course and most importantly, be registered with the National Credit Regulator. In order to verify a debt counsellor's registration number – commonly known as an NCRDC number – you can call NCR call centre on 0860 627 627.
ARE THERE ANY COSTS OR APPLICABLE FEES?
There are recommended fees, as set out in the national Credit Act and regulated by the National Credit Regulator (NCR). Therefore, we suggest speaking to an NDA consultant to gain more clarity on fees.
WHERE AND HOW SHOULD THE MONEY BE PAID?
Your money gets paid to a registered Payment Distribution Agency (PDA) first and then thereafter, it gets disbursed to your various creditors.
WHO IS RESPONSIBLE FOR PAYMENT DISTRIBUTIONS TO CREDIT PROVIDERS?
A registered Payment Distribution Agency is responsible for the disbursement of payments to creditors, the provision of monthly statements to consumers, as well as the payment schedules to debt counsellors and credit providers.
WHAT ARE THE RIGHTS AND RESPONSIBILITIES OF THE CONSUMER WITH REGARD TO DEBT COUNSELLING?
[ultimatetables 2 /]
WHAT OTHER INFORMATION SHOULD A CONSUMER UNDER DEBT COUNSELLING BE AWARE OF?
While you are under debt counselling, you may not apply for any more credit.
Moreover, you must immediately inform your debt counsellor of any change in your financial situation.
IS DEBT COUNSELLING GOOD OR BAD?
Debt counselling is good in general, but it is especially good when a consumer finds themselves to be struggling and over-indebted.
What are the advantages and disadvantages of debt counselling?
[ultimatetables 4 /]
HOW LONG DOES THE WHOLE DEBT COUNSELLING PROCESS TAKE FROM START TO FINISH?
Debt counselling can range from 60 days to 5 years depending on how much the consumer owes, as well as how much money they have available to service their debt with.
CAN YOU CANCEL ONCE UNDER DEBT COUNSELLING?
Because of new legislation, it is very difficult to exit debt counselling. More so, if you already have a court order in place. However, nothing can prevent you from paying off your debt with a lump sum of money or paying more on your monthly repayment, for instance. So, by doing this, you will be finishing the process far quicker.
IS DEBT COUNSELLING BETTER THAN CONSOLIDATION?
In short, YES it is!
While you are under debt counselling, your assets are safe from repossession.
Furthermore, you don't have to deal with your creditors directly.
WHAT QUESTIONS SHOULD CONSUMERS ASK THEMSELVES BEFORE GOING FOR DEBT COUNSELLING?
Firstly, how are you managing your finances?
Secondly, have you skipped/missed any payments in the last 6 months?
Do you have enough money left for your daily living expenses after paying your creditors?
Have you recently applied for a loan, for instance, and been rejected?
Have you received any harassing phone calls from your creditors in the last 6 months?
Above all, do you ever need to borrow money to cover your expenses?
If you have answered yes, to any of the above – then you should make contact with us. Sooner, rather than later.
WHAT DOCUMENTS WOULD NDA NEED FROM ME?
Identity document
Marriage certificate (if married)
Payslips
6 month bank statements
Proof of residence
Creditor statements
WHAT COULD MY MONTHLY REPAYMENT BE WHEN UNDER DEBT COUNSELLING?
Your monthly repayments could be up to 50% less on your current short term debt installments (store accounts, credit cards, and personal loans).
Similarly, your repayments could be up to 30% less on your current assets installments (home loan and vehicle finance).
STEPS TAKEN WHEN YOU GO UNDER DEBT COUNSELLING:
Step 1
An NDA consultant will firstly request that you show them details of your monthly expenses and debt commitments.
Step 2
After that, the consultant will do an initial review to check if you're over-indebted – and subsequently prepare for a session with you. This session can be done either while face-to-face or over the telephone.
Step 3
During the session, we will check your budget and your current debt commitments. A new budget will then be drawn up and all fees will be explained.
Step 4
We will contact all of your credit providers and the credit bureaus to verify your debts and outstanding amounts. And thereafter, we will start the process of negotiating with your credit providers, so that we can get lower monthly installments, which are affordable to you.
Step 5
If your credit providers agree to the new, lower payment plan for example, it will be made into an order of the court by a magistrate.
Step 6
You will make one consolidated, lower monthly repayment to the PDA and they will then distribute the monies to your creditors. While making your regular, monthly payments, your assets are protected from repossession.
Finally, once you are done paying all your short-term debt, you will get a clearance certificate and you are on your way to financial freedom!
DEBT COUNSELLING
How we do it
DEBT CONSOLIDATION
How we do it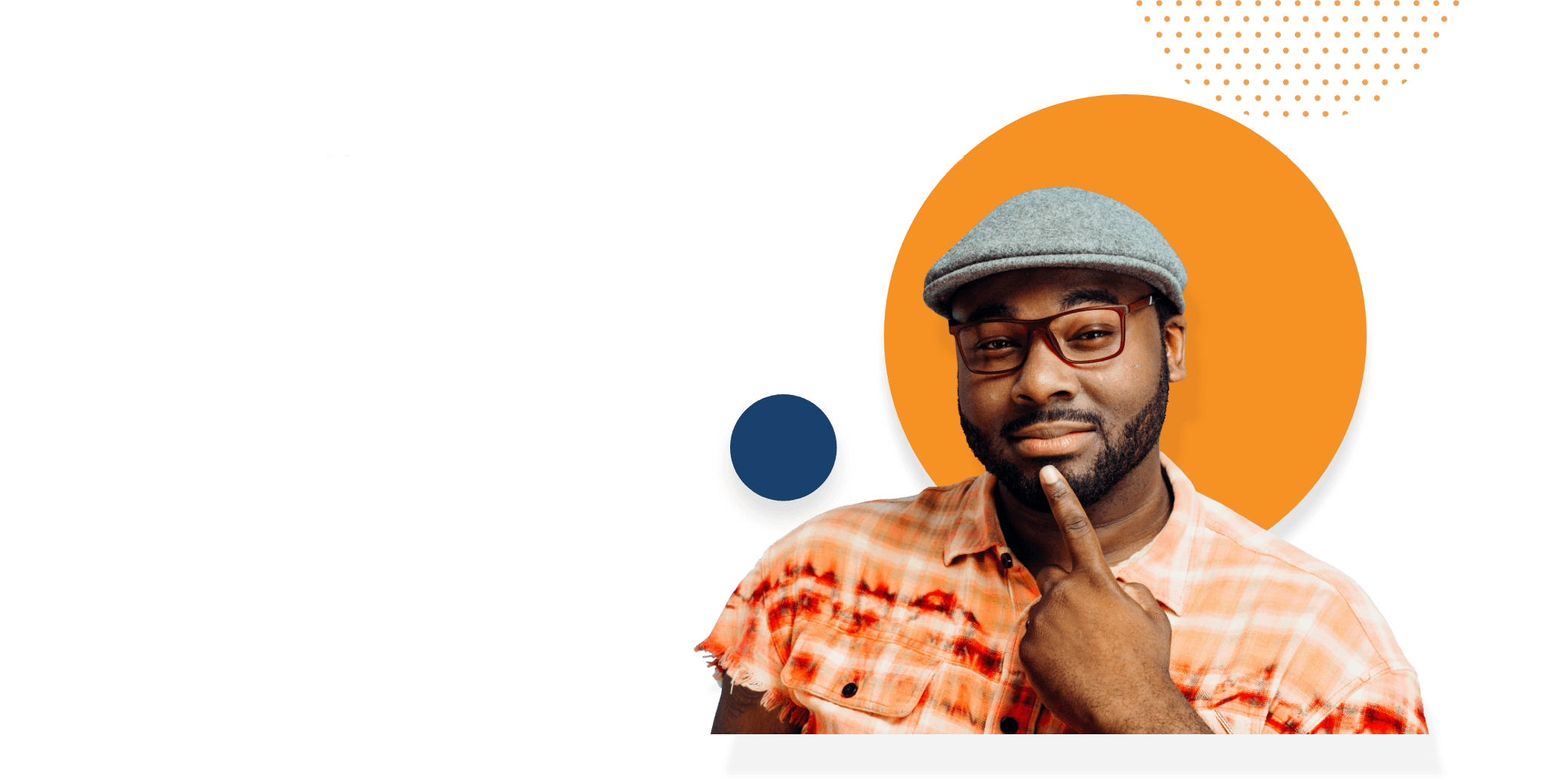 We do NOT offer loans.
We help even if you are blacklisted.
We lower monthly instalments by up to 50%.
We protect your assets and credit profile.
We help you become debt-free, risk-free.