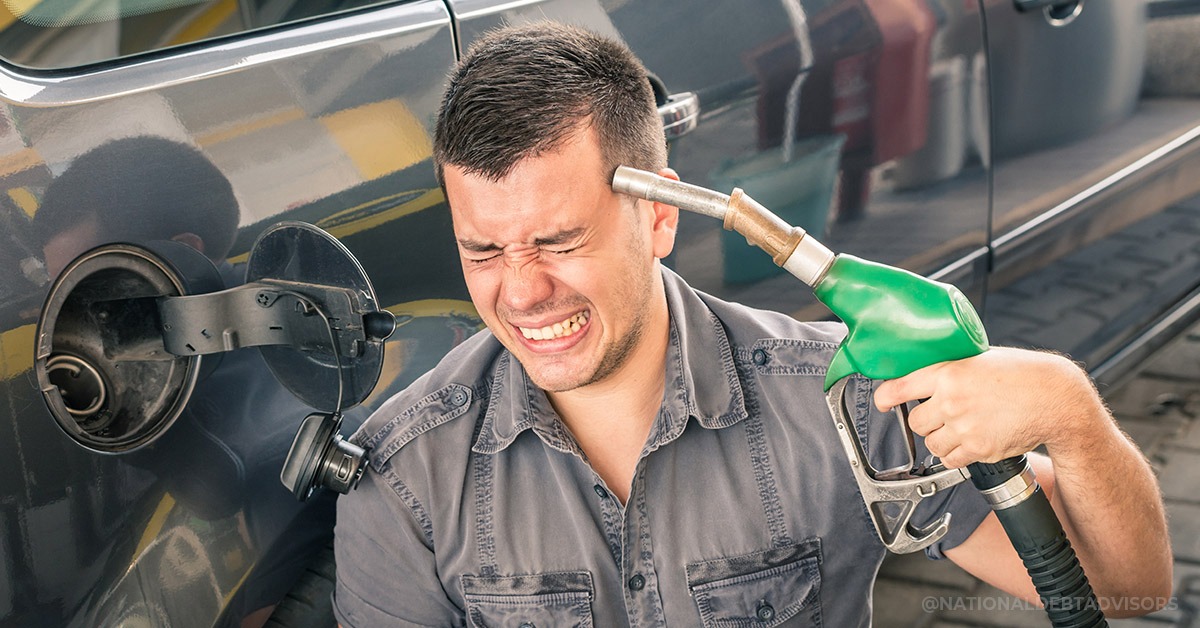 Petrol price will hit SA consumers hard
Just as it seemed South Africans were recovering from the harsh lockdowns of 2020, whopping petrol price increases came into effect on Wednesday, 7 April 2021.
The latest fuel adjustment for April 2021 has been published by the Department of Energy, and it does not look pretty for SA motorists and consumers.
Petrol 95: increase of R1.00/ litre
Petrol 93: increase of 95 cents/ litre
Diesel 0.05%: increase of 65 cents/ litre;
Diesel 0.005%: increase of 63 cents/ litre;
Illuminating Paraffin: increase of 35 cents/ litre.
Here are the increase in petrol prices from March 2021 to April 2021
| | | |
| --- | --- | --- |
|   | March | April |
| 95 Petrol | R16.32 | R17.32 |
| 93 Petrol | R16.15 | R17.10 |
| 0.05% Diesel (wholesale) | R14.12 | R14.77 |
| 0.005% Diesel (wholesale) | R14.17 | R14.80 |
| Illuminating Paraffin | R8.46 | R8.81 |
An increase in the transport tariff also came into effect. This ranged between 0 cents and 2.8c/ litre – which averages to an additional 1.2 c/ litre added to the price.
Internationally, the average prices for petrol, diesel and illuminating paraffin have increased as the rand lost value against the dollar. This coupled with the announcement made by the Minister of Finance , in his Budget Speech in February 2021 that the Road Accident fund levies on both petrol and diesel would increase by 16c/ litre and 11c/litre respectively on 7 April – is what has has led to this massive price hike.
Unemployment at its highest
In South Africa, between April and June 2021 (at the peak of lockdown) 2.2 million people lost their jobs. As lockdown restrictions eased, approximately 900 000 unemployed people were slowly able to get old jobs back or find new jobs.
At the end of 2020, 1.3 million out of the initial unemployed 2.2million people – remained unemployed and they joined the 16.6 million other already unemployed people in SA.
SA now has it's highest unemployment rate, sitting at 32.5%.
With an unemployment rate of 32.5%, SA remains one of the most unemployed countries in the world.
Needless to say – this petrol price increase will have a ripple effect and undoubtedly lead to an increase in the price of transport, utilities and food prices.
Although different countries report in different ways and figures vary over time the reality does not change that SA is one of the most unemployed places in the world.
Over-indebted consumers will be hard-hit
Sebastien Alexanderson, CEO of National Debt Advisors says: "Between March and December 2020 the analyses done by NDA's Research Department showed that Covid 19, the lockdown and subsequent interruption of income negatively impacted the finances of 80% of South African households."
He adds: " Around 10% of our clients missed payments or made short payments on homeloans and vehicles – with unsecured debt having the highest delinquency rates. We expect that this massive increase in fuel prices will lead to already struggling and over-indebted consumers defaulting on their debt repayments in order to afford daily necessities. Taxi association SANTACO has already indicated that there may be a possible increase in taxi fares. This is something people can ill-afford.
Many have already made the sacrifice of travelling to and from work by vehicle – and are now using public transport. We have even come across clients who are using public transport because they have sold their vehicles to cope and recover from the financial trauma of 2020 . An increase of R5 in taxi fare to and from work and school – adds at least R200 per person to the expenditure of the South African household. This money will need to be found somewhere – and the chances are it will come from skipping repayments to creditors."
What can consumers do to buffer increasing prices?
Consumers have to realise that the sooner they get out of denial about the state of their finances – the sooner they will be able to make the necessary changes to better their situation.
Whilst many are not in a position to physically and literally save cash, we should all consider some changes in our lifestyles and mindsets which could lead to some savings and gains in our finances.
Switch off your geyser during the day. A saving of R10 per day adds up to R300/m.
Use price comparison tools on the internet when shopping and redeem loyalty points from reward systems.
Let go of the guilt and shame attached to a bad financial situation and speak to a registered debt counsellor.
Fully commit to becoming debt – free as soon as possible.
Stop trying to keep up with the Jones's – there aren't any left!