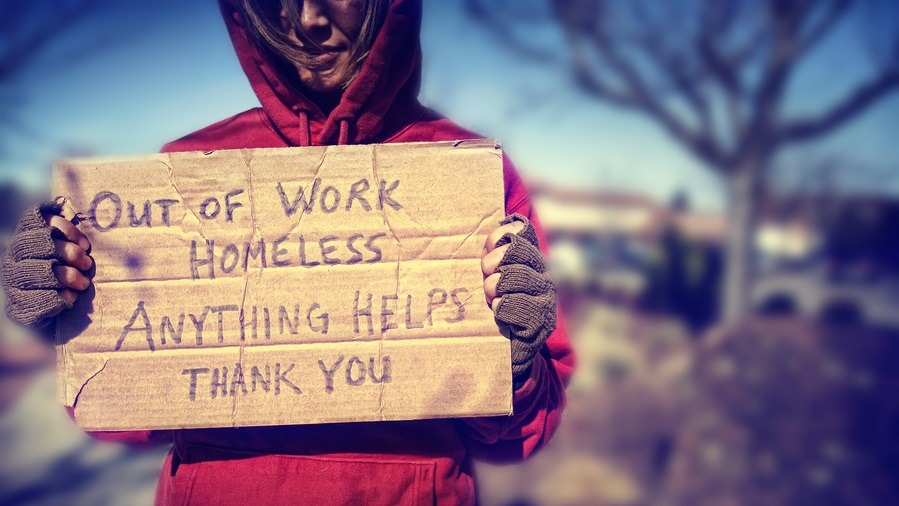 Shocking Unemployment Rate Spells Double Trouble
The country's alarmingly high unemployment rate could mean double trouble for South Africa.
Statistics South Africa's Quarterly Labour Force Survey shows that unemployment figures are at a record high. For the first quarter of 2016, the country's official unemployment rate is at a whopping 26.7%, having increased by 2.2% since the last quarter of 2015.
Accordingly, 5.7 million of 36.4 million people in South Africa of working age were jobless during the first four months of this year. The construction, trade and manufacturing sectors suffered the most job losses.
The expanded unemployment rate, which takes discouraged job seekers into account, stands at 36.3% or 8.9 million unemployed people. The disparity between the expanded and official unemployment rates rose to 9.6% in the first quarter of 2016 from 7.2% in the fourth quarter of 2008.
Sky-high Unemployment Rate 
The Cape Chamber of Commerce and Industry (CCCI) warned that a high unemployment rate poses a double threat to South Africa. With almost 6 million people out of work, comes an enormous social problem, with unpredictable ramifications. Moreover, the high unemployment rate reflects how poorly the economy is performing, the CCCI said.
"This double trouble will be very difficult to overcome," said CCCI President Janine Myburgh.
"Business confidence is low and the government has been very slow in implementing the structural reforms the National Development Plan recommended for economic growth."
Industrial relations and labour market reforms are a big part of the plan.
"Our priority should be to remove all obstacles to job creation. The approach to business should be: 'What can we do to encourage you to employ more people?' Instead, the approach was to over-regulate and prescribe to business on how it should go about running companies," said Myburgh.
Education remains a long-term problem, even with substantial investment, which is not yielding the desired results, she said.
She also slammed legislation and policies that deter foreign investment, like the new expropriation bill and the condition that overseas security companies transfer 51% of their shares to SA investors.
"We must also ask ourselves how (much) jobs 'mistakes' like the unnecessary visa regulations have cost the tourism industry and the country… What we need is less interference in the economy. This will improve business confidence and we will see more investment and skills training leading to economic growth," Myburgh said.
The Black Business Council (BBC) cautioned that if not tackled, unemployment could reverse many of South Africa's advancements, since the advent of democracy.
Crisis and Indictment
"It is both a crisis and indictment on us all that more than 520 000 people have been added to the unemployment pool between the fourth quarter of last year and the first quarter of this year," said BBC CEO Mohale Ralebitso.
The necessity for economic structural reform cannot be stressed enough, he said.
"We also need to get to grips with better enabling the informal sector and elementary workers who are the most vulnerable to a negative economic climate."
Ralebitso requested the private sector carry out critical interventions, such as the Employment Tax Incentive and Skills Development Levies in order to incentivise employers. This will in turn increase the absorption rate, and improve the skills and global competitiveness of the employed.
"We cannot expect to have any productivity improvements and flexibility in the labour market if we are not helping the employed improve their marketability while improving the feeder network in parallel."
Transformation Measures
More drastic transformation measures should be taken, like fast-tracking the development of black industrialists, recommended Ralebitso.
"This will not only boost economic growth in key sectors most affected by the job losses, but furthermore diversify the employment opportunities available as more players participate in the market," he said.
"To this end, we urge that government substantially grow funding for the likes of the National Empowerment Fund so they can continue to play their catalytic role and build a deeper pipeline for the Black Industrialist programme, while accelerating existing Black Industrialists."
The BBC appealed to government and the private sector to join forces to build an environment that is favourable to skills advancement and job creation, via measures that promote and maintain industrialisation and improved economic growth.
"We need to keep the rainbow nation dream in our sights and not let unemployment, poverty and resultant inequality rob SA of its potential," Ralebitso urged.