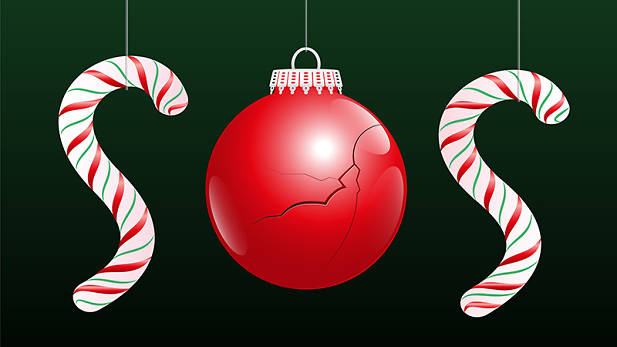 Prepare to Pay Higher Interest Rates This Christmas!
Sarb Ups the Ante

Yesterday, 19th November 2015, interest rates were hiked by 0.25%, by the South African Reserve Bank's (Sarb) monetary policy committee (MPC). As a result, credit users and over-indebted consumers can anticipate a tight, stark Christmas 2015 and New Year 2016.
The repo rate now stands at 6.25% and the prime lending rate at 9.75% announced Lesetja Kganyago, the governor of Sarb on Thursday.
The US Federal Reserve had only planned to hike its interest rates at the next meeting, after two weeks of the US dollar strengthening considerably over the rand. However, the economists were correct in their prediction that Sarb would pre-empt the US hike, and raise interest rates by 25 basis points at the very least.
Key Risks
The inflation forecast had remained reasonably stable as of the last MPC meeting, however, risks have since multiplied Kganyago said at Thursday's press conference.
"The key risks are a marked depreciation of the rand; worsening drought conditions and their likely impact on food prices; and the possibility of additional electricity tariff adjustments.
"At the same time the economy remains weak despite an improved performance in the manufacturing sector, but both the mining and agricultural sectors appear to have contracted further in the third quarter," Kganyago stated.
Credit Users Be Warned
If you are funding your lifestyle on credit, be warned that you are on a slippery slope that will culminate in financial ruin, unless you take steps to settle your debts and live within your means. With higher interest rates, relying heavily on credit means your net income could now be insufficient for servicing your debts and covering the high cost of living at the same time.
If you are accustomed to living off credit, turning to unsecured payday loans with even higher interest rates will only keep your family afloat so long, until you inevitably cannot afford repayment. We strongly advise you approach a reputable debt counsellor, such as NDA before it's too late.
If you are already financially strained and dealing with an elevated level of debt, on top of unaffordable essential expenses, this rate hike will have a profoundly negative impact on you. There is no time for hesitation – send NDA your details for a call back today.