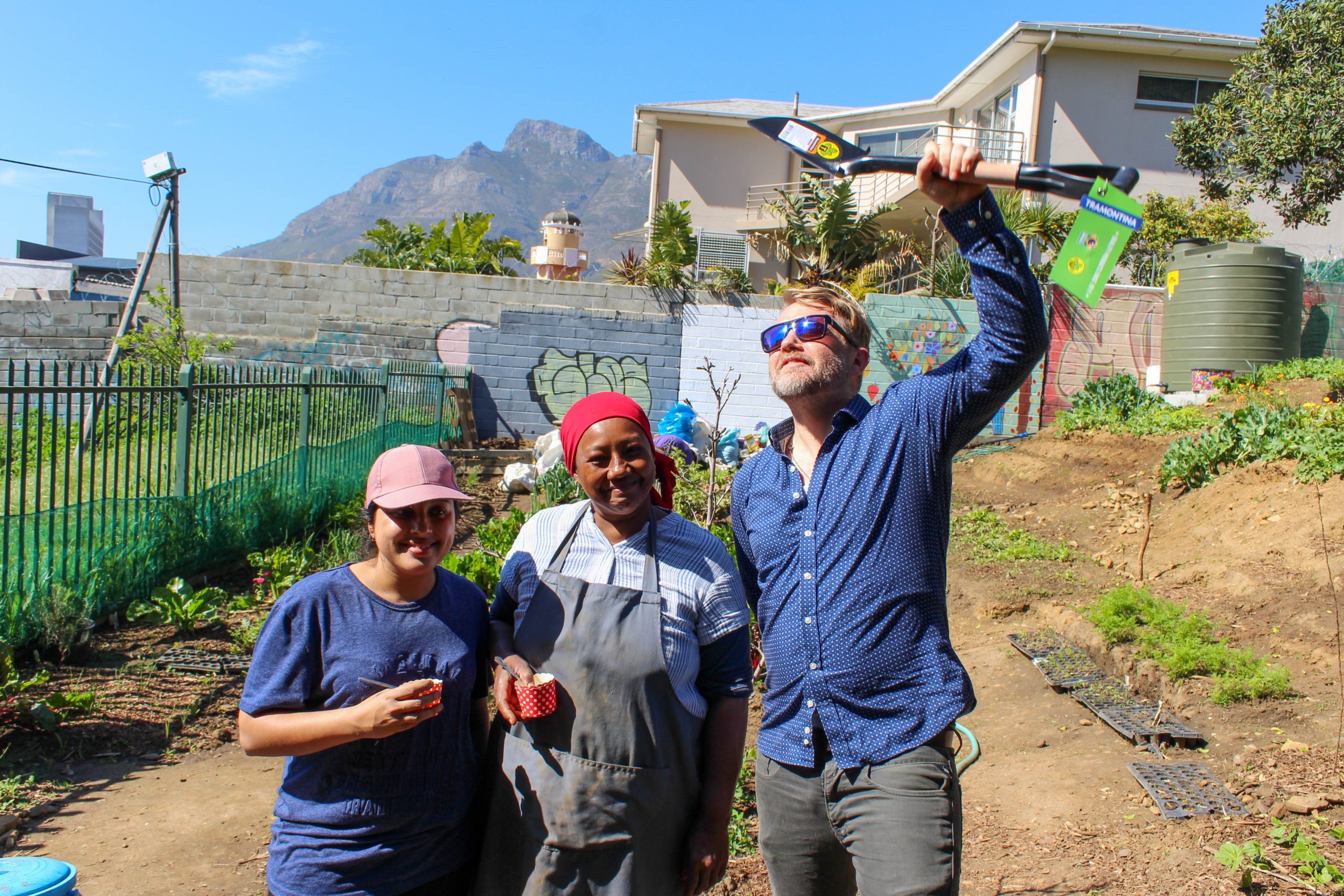 SALT Bo-Kaap community garden
NDA CEO, Sebastien Alexanderson also heads an organisation, called South African Leaders of Tomorrow (SALT).
SALT can also be seen as the social responsibility arm of NDA.
Seb, and SALT understands that there is an abundance of talent and potential in certain communities, but due to a lack of resources, the youth and communities in general, find themselves in a very challenging position.
SALT was founded to assist organizations that are already doing great work to develop the young. SALT aims to bridge the gap between deserving young South Africans and resources for success at their disposal
Over the next few months we will be showcasing the various SALT projects, but this month –aka Organic September – which aims to raise awareness of organic products, SALT and NDA proudly associated ourselves with a community garden in Bo-Kaap, by sponsoring what the garden needed to continue.
*******************
Mishkah Bassadien, co-founder of the garden wrote the following to us:
"I would like to convey our sincerest gratitude the amazing NDA/ SALT team. Thank you for the compost, seeds, water pump and all the other goodies that you so kindly donated to our garden.
The kids especially loved the garden tools. They are quite shy, but excitedly started using it when you guys left. I cannot believe how thoughtful you all were about getting this for them, and you certainly won't believe the impact you have made on children who are not used to having nice things done for them.
Abeda Charles is my partner, hero and mentor in this project. With her extensive knowledge and experience, she managed to grow a sustainable garden from scratch with almost no assistance, reshaping the earth from 'glass to grass' to benefit the community.
I am a teacher and life coach and have my Masters Degree in Gentrification in the Bo-Kaap.
Together Abeda and I (and dedicated members of the Bo-Kaap community) have committed to transform a dishevelled urban space into a responsible community initiative, literally from grassroots level up.
Coaching and teaching children to take care of themselves and their environment in a green space, has been a dream of ours for nearly a decade. Ultimately our passion lies with the children and showing them the love and respect they so rightfully deserve in our community.
In a nutshell, we provide an educational alternative for kids within a safe and serene garden setting. This welcomes young, neglected kids from the Bo-Kaap neighbourhood into a sacred space of non-judgement. Also giving them purpose, as they help to organically grow fruit and vegetables which can be consumed by those who need it most, and who have been most affected by the economic ravages of Covid-19. We are edging closer to our goal of erecting a garden shed to provide an sheltered classroom for our children during the cold winter months.
The garden serves as a space for healing and natural therapy for the little souls.
Our activities include storytelling, garden yoga and upcycling to uplift these kids minds, body and soul through positive energy.
The kids learn about wholesome family values and respect for themselves, their peers and the environment. Respect, personal hygiene and safety are incumbent in developing emotionally and socially intelligent youth. Our objective is for youth to not only prosper but to serve their future generations by sharing their love for the earth and the community at large.
Finally, we are enjoying the literal fruits of our labour when we see how excited the children are to experience the growth of their seedlings – and their sense of pride for their job well done. Our garden will never be a commercial venture. We grow from the earth to feed those on the earth.
We thank NDA/ SALT from the bottom of our hearts for being a part of our story, and pray that you will remain a part of our journey."
****************
NDA and SALT will continue to support various community projects when and where we can.