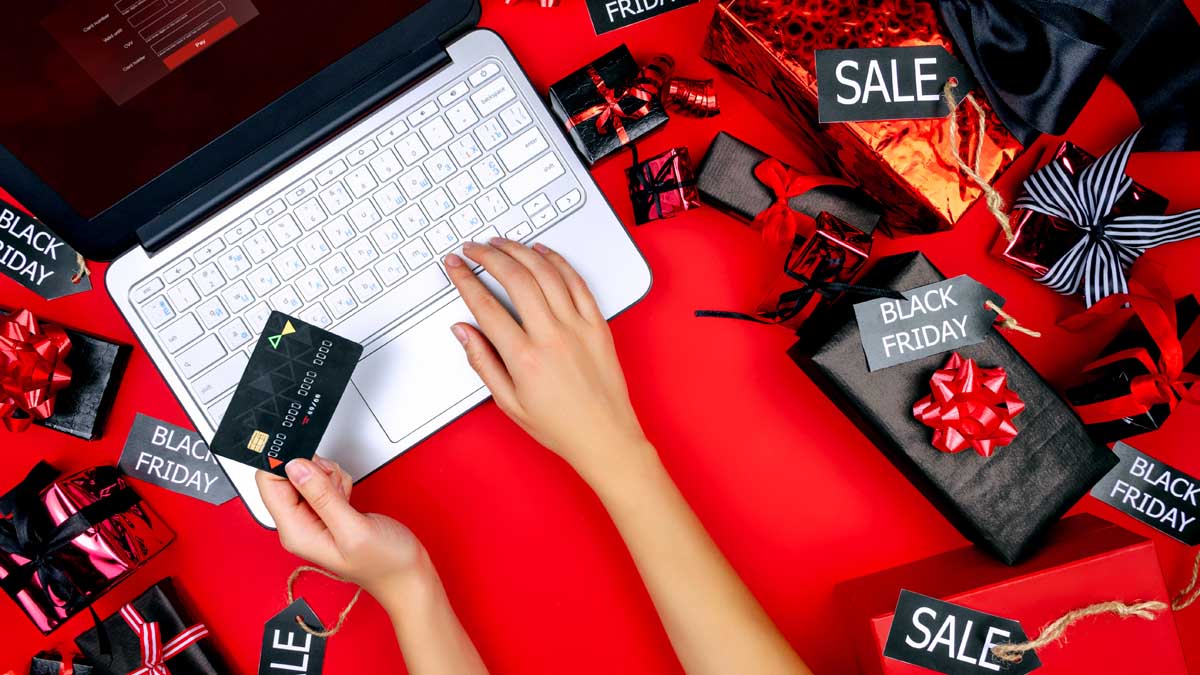 How to find REALLY good Black Friday 2019 deals
There's nothing really special about specials anymore, is there? In South Africa, shoppers are bombarded with "special" promotions all year round—and they offer all kinds of incentives from massive markdowns to car giveaways.
While year-round savings are always welcome, it does leave us asking if Black Friday deals are really as good as they seem—especially if some products were cheaper earlier in the year.
So how do you find REALLY good deals? Try these 5 Black Friday tips.
1. Make a Black Friday shopping list
The first step to finding great deals is knowing what you want to buy. Got an eye on something new for yourself? Stocking up on holiday groceries? Want to finish your Christmas shopping early? Write down everything you plan to buy.
This is also a great way to start a Black Friday budget. With a list, you can calculate how much money you will need for everything and compare it to how much you can afford to spend. Stick to the list to stay within your budget.
2. Research the products on your list
To quote freelance writer, Donna L. Montaldo, "a bad product is a bad deal no matter how cheap it is". We completely agree. So before buying that brand new flatscreen TV, research which brands sell good flatscreen TVs and which will break before next year.
If it's cheap on Black Friday, but you'll have to fix or replace it often, it's not worth the investment.
3. Read comments and reviews
Don't forget to read comments and reviews while researching. Although you can't always trust every comment you read, if a product has a long list of bad reviews, it may not be a good brand to buy.
4. Do a price comparison
Now that you know what you want to buy and have checked the quality, it's time to compare prices. Most stores tease or reveal their Black Friday prices online a few days before the big day. Visit their websites to see who is offering what you want at the cheapest price.
Popular stores participating in Black Friday 2019:
bidorbuy

Bradlows

Builders Warehouse

Cape Union Mart

Checkers

Clicks

Cotton On

DionWired

Dis-Chem

Domestic Flights South Africa

Edgars

Game

HiFi Corp

House & Home

Incredible Connection

Makro

Mr Price

OneDayOnly

Pick n Pay

Russells

Shoprite

Superbalist

Takealot

The Mattress Warehouse

Total Sports

Woolworths

Zando
5. Watch out for mark-ups
Did you know that some stores mark up (or increase) their prices during the year so that they can offer big savings on Black Friday? This is why it is important to check that 50% off really means 50% off.
Don't just compare the prices between shops. Compare Black Friday specials to the regular product price. We recommend checking the price of branded items on the manufacturer's website too.
You could even compare Black Friday prices to other promotions throughout the year. There are a couple of websites that allow you to do this, such as allcatalogues.co.za, guzzle and findspecials.co.za.
Whatever you buy, remember to spend responsibly. Pay all of your expenses and debt instalments BEFORE you shop, and avoid the temptation to overspend on things you don't actually need.
Wishing you a happy shop of big savings this Black Friday 2019!